We asked Nynke (translator and editor from Dutch into English and vice versa) for her best advice on translating legal texts. She listed three of them.
Tip 1. Determine the tone and register of the source text. Before starting a legal translation, it is important to get a feeling of what would be the right tone and register for the translation. Articles of association are generally more formally worded than, say, letters. This affects not only terminology but also writing style. Generally, translations of articles of association are quite literal; the substance of the text is the determining factor. Letters, however, can be translated more freely so that the right tone will be struck. You will then be more inclined to ask yourself: "What wording or expression would I use in English (or Dutch) in this case?"
Tip 2. Distance yourself from the sentence you are translating. Start by carefully reading the sentence to grasp its exact meaning. Then, translate that meaning into the target language. The syntax of English and Dutch is often almost reversed; distancing yourself from the sentence helps you with converting it into the target language.
Tip 3. Write short and clear sentences. If the source text contains long sentences, don't be afraid to chop them in half for the sake of readability.
Want to know more about translating legal texts? Or would you like to know how legal translation agency Fiducia can be of service to you?
Please don't hesitate to contact us for more information.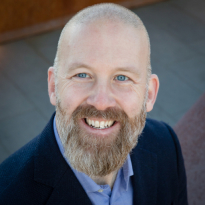 What might also be of interest to you: