When your clients seek your advice about, say, an investment, an acquisition or a tax issue, you know exactly what specialist services they need. And, if a you need translations, you expect the same from your translation services provider. What you need is a translation partner that understands your requirements and knows what it takes to translate financial documents, such as financial summaries, proposals, risk assessment reports, asset management reports, audit reports and due diligence reports. The translation agency must not only stand for reliability and cost-effectiveness, but your translated documents must also be flawless and convincing. The translations should be knowledgeable in a domain that is very extensive. A specialist translation services provider is what you need.
A trusted partner for your financial translations
Your translation partner should be reliable and trustworthy first and foremost. They have to understand what matters to you. A specialist financial translation agency is different from a generalist provider of translation services in that:
It understands the background of your translation job, thanks to their experience in your sector.
It knows about the many sides of the financial services industry and the variety of documents that come with it. It has the right translator for every job.
It makes sure that your content resonates with the target audience, localising it where needed.
Banks, accounting firms, insurance companies and investors need their translation partner to guarantee confidentiality. A specialised financial translation agency knows how to keep your information safe, i.e. secured at each and every stage of the translation workflow. It's all about trust and reliability.
A Specialised Financial Translation Agency Knows How to Leverage Terminology
Experts estimate that a significant percentage of communication errors are due to wrong terminology in specialised content. Not only can a proficient terminology approach enhance the consistency of content, but it can also lead to substantial saving on the time needed for translation. In fact, skilled and seasoned translators spend less time on terminology activities, thanks to their subject matter expertise, than unskilled and inexperienced translators. This also means that expert translators are much less likely to make errors. And that's a good thing, since errors cost money.
Right the First Time, Every Time:
A specialist financial translation agency carries out all tasks in the right manner the first time, every time because:
They know all about the ins and outs of the financial services industry.
They collect, store, and update the specific terminology of your organisation or field, as well as the reference material, in order to provide relevant and accurate translations.
They implement the strictest translation quality assessment criteria.
They work with state-of-the-art tools.
Responsive and Scalable:
In the end, the major strength of a specialist financial translation agency is the ability to quickly respond to any request from clients, steadily and within an appropriate timescale. After all, they have an extensive network of specialists available. The best translation partner always assembles a dedicated team with skills, experience, and competence in your field. These translators will be sure to ask questions if anything is unclear in your document. And this team can also help you tweak your content for translation, if necessary. Do you want to find out how we can help you? Contact us for more information.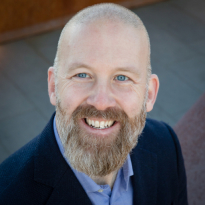 What might also be of interest to you: