As a legal and financial translation agency, Fiducia has the right, specialist background and expertise to support these sectors with specialised translations. We make sure your message gets across correctly to your target audience.
Our translations meet the highest quality standards and are tailored to your needs, e.g. in terms of style or terminology. Thanks to our many years of experience in the sector and our network of financial legal translators with the right training and background, we can meet all your specific needs and requirements. The translation process is as follows:
You deliver your document via our secure portal. This way, your data is safe with us and confidentiality is guaranteed.
Your project will be handled by one of our project managers. They will then guide the process.
The translation is carried out by a professional and specialised translator, who uses smart technology.
The translation is checked for quality and, if necessary, revised by a second translator.
Project management
Our project managers are familiar with the ins and outs of your translation and can answer any questions you may have during the process. You can rest assured that the project manager will use exactly the right translator for your document, a translator with knowledge of the subject. The project manager also ensures that your translation is delivered within the agreed deadline. The translator and project manager may still consult with you during the translation process so that any questions or issues are resolved before delivery. It is our aim to free you of any hassle.
Delivery times
You need a translation of your document(s) and, in fact, you needed it yesterday. We would all like it to be different, but that's just how things are. So you need a translation agency that acts as a partner and can think in terms of solutions. Fiducia is that partner for you. We know the possibilities, but we are not afraid to name any impossibilities either. Above all, we think in terms of solutions so that you can get the translated documents you need as quickly as possible. Please contact us to share your challenging project with us.
Costs
Because no translation project and no document is the same, we work on the basis of a fixed hourly rate. Sometimes it simply takes more time to translate a 300-word message than a standard 3,000-word report. Or we may have to work through the evening or weekend to meet a deadline. Not every document requires the same level of quality or has the same urgency. We will be happy to provide you with a quote based on your documents and other requirements. You can quickly and easily request a quote here. We always respond within 2 business hours. Of course, you can also call or e-mail us.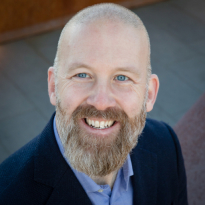 Why choose translation agency Fiducia?
Effectiveness

Speed

Integrity
Would you like to know what we can do for you?