Two specialised firms are now under one umbrella, Fiducia, a legal and financial translation agency based in Udenhout and Hendriks & James, a legal translation agency located in Amsterdam, are now a single undertaking. This adds a new player to the translation market, one with national coverage and an impressive team of experienced translators.
Fiducia's acquisition of Hendriks & James was prompted by both companies' aim to strengthen their position in a specialised market. Providing mainly financial translations, Fiducia was established as a sister company to LinQuake in early 2021. Founded by Nynke Hendriks and Ian Gaukroger in 2002, Hendriks & James is an established name in the legal sector.
Together the two agencies will serve clients throughout the Netherlands and abroad. Owned by Dave van den Akker, the Fiducia-Hendriks & James was established on 1 February 2022.
Stronger market position
Fiducia and Hendriks & James entered into the partnership with a view to strengthening their market position. The new entity has a team of four in-house experts with a robust shell of experienced freelancers to supplement the available capacity and knowledge.
Financial and legal translations have a lot in common and they fill a vital need for accountants, lawyers, banks, tax specialists and insurers. The two companies therefore dovetail into each other extremely well.
"In addition to combining unique substantive knowledge and experience of translation for the legal and financial sectors, together we are in a better position to share our knowledge and expertise with the world. In the changing world of translation, where translation machines are now a fact of life, the need for expertise in terms of content remains crucial. Fiducia meets this need by using modern methodologies grounded in trust and quality." – Dave van den Akker
Looking to the future
Fiducia and Hendriks & James will continue to operate from their offices in Udenhout and Amsterdam, respectively, thus creating broad national coverage. By coming together, Fiducia and Hendriks & James have underlined their ambition to become a leading Dutch translation services provider.
"We are extremely pleased with the new partnership between Fiducia and Hendriks & James. In addition to possessing considerable expertise in financial translation, Fiducia has given Hendriks & James a major technological boost. The new entity is thus poised to take a big step forward in its service provision. We very much look forward to working with Dave van den Akker, the colleagues at Fiducia and of course to continuing the pleasant and rewarding dealings we have with our clients." – Nynke Hendriks and Ian Gaukroger
Both companies are looking to the future with confidence and are happy to assist you in providing top-quality financial and legal translations.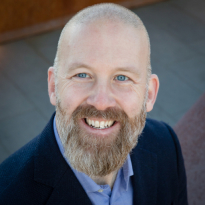 What might also be of interest to you: