Dave van den Akker
Dave owns and runs LinQuake, a professional B2B translation services provider. He also focuses on researching, applying and bringing to market new technologies in the translation industry. He brings best practices to the table to benefit Fiducia.
Anita Sempels
Anita Sempels has 30+ years of sales experience, with the last 11 years spent within the translation technology market. Prior to that she worked for a digitisation and content conversion company and a translation agency based in Luxembourg. Throughout her career, Anita has gained a wide range of valuable skills which allow her to understand the key components of successful translation and localization projects.
Isabel Steenbergen
Isabel has worked as a project manager at Fiducia since its inception. And she does it with pleasure! No day is the same due to the diversity of assignments and clients. This makes the work varied and challenging. Isabel lives in the centre of beautiful 's-Hertogenbosch, and enjoys going out there with family and friends.
Marissa Siemons
In 2020, Marissa received her Bachelor of Translation from the Academy of Translation and Interpreting in Maastricht. At Fiducia, she deals with project management for the translation agency's various clients.
Ian James Gaukroger
Originally British, Ian has now been living in the Netherlands for over 30 years. His career in translation began in 1996, when he was asked to translate a book celebrating the fourth centenary of relations between the Netherlands and Japan.
Nynke Hendriks
Nynke established Hendriks & James together with Ian James Gaukroger in 2002. She is an experienced legal translator/editor Dutch/English v.v. and is fluent in both languages. Nynke studied Dutch law at the University of Amsterdam, specialising in the law of intellectual property and writing her LLM dissertation on patent law.
Dorine Stevens-Engels
Dorine has always had a passion for the English language. After having obtained a Bachelor's degree in International Communications from the Maastricht School of Translation and Interpreting and a Master's degree in English Literature and Culture from the University of Amsterdam, she was a Trainee Translator at De Brauw Blackstone Westbroek.
Why choose translation company Fiducia?
You're looking for a translation company that's dependable and trustworthy, a specialist with subject matter expertise who uses the right terminology and gets the message across to your target audience. Also, you need to be able to rely on them to observe confidentiality. And then of course your projects tend to be rush jobs; you want your translation partner to be quick to respond and available to accept your project.
At Fiducia, we offer: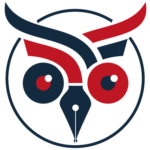 Your documents are translated by native-speaking specialist translators who were trained and/or have worked in your industry. Every translation is revised by a native speaker of the source language who checks whether the translator has recognised all linguistic nuances. This guarantees the best results.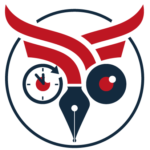 We understand why your translation is urgent, we understand the context and we offer input and feedback. You want to keep your promises and we help you keep them. We're available from 9 a.m. to 7 p.m. to meet all your translation needs.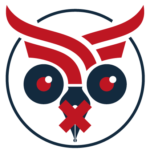 Your data and your clients' data are safe with us. We'll give you access to our secure online portal that allows you to upload your documents and download your translations.
Would you like to know what we can do for you?